Special Educators to Learn AAC and Assistive Technology!
Massachusetts's first-in-the-nation AAC/AT training law to take effect
An example of an AAC device
(Springboard)
T
his September all new teachers of students with moderate and/or severe disabilities must complete a teacher prep program that includes augmentative and alternative communication (AAC) and assistive technology (AT) in order to be licensed to teach in the state of Massachusetts.
AAC is an umbrella term that describes strategies for communicating without the use of one's voice; strategies which can include the use of a speech-generating device, a form of AT. "An Act Relative to Augmentative and Alternative Communication Opportunities for Children" was passed by the Massachusetts's State Legislature in 2010 to address the urgent need for better access to AAC and AT by students who do not speak, including the growing number of children identified as having autism.
Research has shown that students who do not speak or who have limited speech can make measurable gains with academic, social, functional, and communication skills through the use of AAC. The law, sponsored by Sen. Cream and Rep. Bradley, is the outcome of years of advocacy spearheaded by Massachusetts Advocates for Children (MAC) and many other disability advocacy organizations.

Since the law's passage, the Dept. of Elementary and Secondary Education (DESE) has revised regulations and created guidelines for teacher preparation programs to update their curricula. Colleges and universities are now pursuing approval from DESE for their AAC training components in time for the fall semester.

MAC Senior Project Director Julia Landau is pleased with the guidelines DESE created to help implement the new regulations. "The guidelines do a pretty thorough job of laying out required competencies--competencies that address the barriers that parents and advocates have identified as preventing the effective use of AAC." MAC provided input to DESE on what the guidelines should cover based on their work with parents, educators, and other professionals. "[The guidelines] include not just terminology and concepts related to AAC," Landau notes, "they also require teachers be familiar with the range of AAC devices and methodologies that have been shown to be effective for teaching students. And they have to be able to identify students who might require referral for AAC, and learn strategies to collaborate with specialists and others."

Landau is pleased, too, with the requirement that programs include interactions with or observations of individuals who use AAC to communicate, "That's one of the things we really emphasized...how important it was for some practical experience."

DESE's AAC/AT Training Guidelines are available at the MAC Web site. They include recommended course components and examples for how the material may be covered in a 10-hr competency workshop or integrated into an existing 3-credit course. MAC has also created a comprehensive list of AAC resources for educators.
Wheelchair Reuse Program Empowers Peter Ramos

Did you know? Stavros Center for Independent Living partners with MassMATCH to provide a wheelchair reuse program in western Massachusetts. The program is a great way to find a good home for a power chair, scooter, or other piece of durable medical equipment you are no longer using (even if it needs a modest repair). It's also a great way to obtain gently used equipment hassle-free. Recipients can live anywhere in Massachusetts and there are no restrictions on the use of the equipment.


Peter Ramos obtained his Jazzy 1120 this way a year and a half ago. At the time, Peter was rehabilitating in a nursing home following the amputation of his left leg. He'd had a power wheelchair before this one (from Medicaid) but was frustrated to learn it had been stolen from his apartment when he'd gone into the hospital for surgery. Thanks to the Wheelchair Reuse Program, however, Peter was without a power chair for a matter of just days.

Tom Filiault, the equipment reuse program coordinator, acknowledges Peter's timing was excellent. "I keep a list of people who need lift chairs and wheelchairs, etc, and the wait is usually about eight months. In Peter's case there was no wait. Plus the chair is suped-up. It's really nice!" Tom says the power chair was donated by the family of a grandfather who had recently passed away. Donating the chair meant a tax credit for the family in addition to knowing it would find a recipient who'd make good use of it.

Peter is a former professional prize fighter and member of the painter's union. "I painted my way across this country" he boasts, "and I painted the Golden Gate Bridge more than once!" These days, at 82, he uses his power chair, along with public transportation, to get across Massachusetts--visiting nursing homes, and occasionally the State House in Boston. His cause is helping people who want to move back into their communities. Stavros helped him in this way, and now he is helping others--filling out housing applications and testifying as a constituent for programs that support independence. About the chair, he says, simply, "It's liberated me."





Have equipment to donate? Need DME?
Email Tom Filiault
Get the Right Advice!

CATTS provides technical assistance to anyone looking to improve communication with/for individuals who are deaf or hard of hearing or late deafened
By Jonathan O'Dell

We all know that technology is wonderful, especially those of us fortunate enough to use it on a daily basis as tools to assist us with our "disabilities"--or, as I like to put it, to help us bridge the gap with the "temporarily able-bodied." Technology levels the playing field in many ways and enables all of us to be more productive. Most importantly, it allows us to participate to a greater extent than any generation before us.

But technology is only useful if the user knows it is available, knows which of an often bewildering array of choices is best suited for a specific application, and can actually obtain it. Unfortunately this combination of factors doesn't happen often enough. There are still far too many instances where people buy a product without having any idea what they are actually purchasing, how it will or won't work in their environment, and what the pros and cons of their particular systems and environment are.

Fortunately, it doesn't have to be this way. In addition to equipment loans and demonstrations provided at MassMATCH AT Regional Centers, the Commonwealth of Massachusetts has many talented individuals working in the Executive Office of Health and Human Services and other secretariats and departments who have extensive first-hand experience with many of these technologies and can advise on which applications are best suited for which environments. This knowledge can be applied not just to constituents or service providers calling from private and public sector entities, it can - and should be - used by the Commonwealth itself, as a "model employer" of individuals with disabilities.

At the Mass. Commission for the Deaf and Hard of Hearing, the Communication Access, Training and Technology Services Department (CATTS) provides this kind of technical assistance. We serve individuals as well as private and public agencies, professional organizations, and businesses with information on assistive technology as well as information on compliance with the ADA and other communication access laws. We know that people who understand available technology, and can help users implement it appropriately, are absolutely crucial to the process of selecting appropriate and effective equipment. And although we do not provide formal ADA compliance evaluations, we can and do recommend solutions to improve communication for deaf, hard of hearing, and late-deafened individuals.

Working together, sharing our knowledge and resources, we can ensure that an individuals living with any "disability" can utilize assistive technology to the fullest to be active and empowered.


Jonathan O'Dell is director of communication access at the Massachusetts Commission for the Deaf and Hard of Hearing
Get AT Stuff Highlights
GetATStuff--the New England "Craig's List" for AT--currently has hundreds of items available for sale or free throughout the six New England states.

As of this writing, GetATStuff highlights include:

14 Vision-related items

including a free Liberty Color Video Magnifier in Portland, ME!


2 Hearing-related items
including an FM System for sale for $500 OBO in Woonsocket, RI


22 Speech Communication-related items

including a Springboard for best offer in West Haven, CT


7 Learning, Cognitive, Development related items
including a new "7" netbook laptop for $199 in Hartford, CT

350 Mobility, Seating, and Positioning related items

including a Hoyer lift (manual hydraulic) for best offer in Malden, MA

319 Daily Living related items
including an electric adjustable height bed for best offer in Arlington, MA

70 Environmental Adaptation related items
including a stair lift for best offer in Marlborough, MA

53 Transportation and Vehicle Modification related items
including hand controls for car or van for free in Springfield, MA

9 Computer related items
including a fully adjustable computer station for $75.00 in Watertown, MA

11 Recreation, Sports, and Leisure related items
including a tricycle for $500 in Sudbury, MA

iPad Funding Help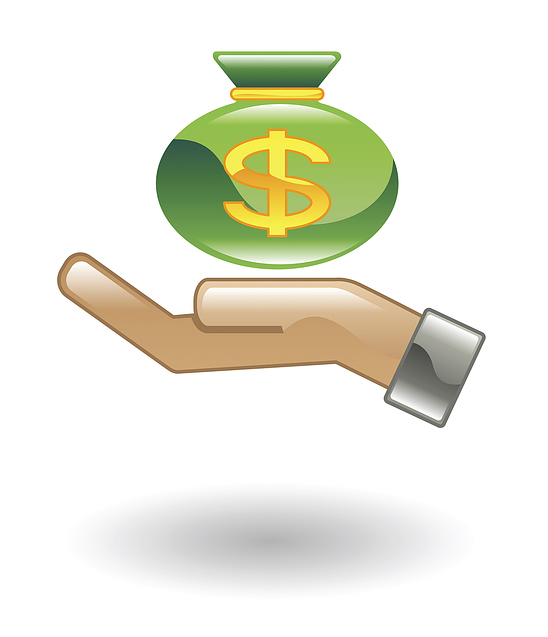 Massachusetts AT Loan Program This alternative financing program gives individuals with disabilities and their families access to low-interest cash loans to buy the assistive technology devices they want or need.

"5 Steps to Getting An iPad Covered by Insurance; A mom's story of success"

Step-by-step guide for approaching your insurance company for an iPad as AAC.

iTaalk.org's funding page Grant sources, raffles, giveaways, and scrappy suggestions for self-funding are available at this comprehensive page of iPad funding resources.

iHelp for Special Needs
Founded by parents, iHelps raises funds for children with special needs to receive iPads and apps for communication, life skills, and social skills.

Danny's Wish is accepting applications for iPads for children with autism and autism spectrum disorders. Their goal is to raise $50,000 for 100 iPads for children most in need.

ACT Today! Autism Care and Treatment
provides grants between $100 and $5,000 to families with children on the autism spectrum (and they have funded many iPads). Families with more than one child on the autism spectrum are considered first. Grants are made quarterly.
New in the Device Loan Library!

The Rock Joystick by AbleNet
"A joystick that requires minimal hand movement for precise cursor control without fatigue"

The Rock Joystick is available for short-term loan (up to four weeks) from the AT Regional Center in Boston, located at Easter Seals. It has all the functionality of a traditional mouse, including left/right click and double-click, and it includes three interchangeable joystick handles--a straight stem, a T-bar, and a large soft ball.


Search the online device loan program inventory
and learn how you can borrow this and/or other great AT devices at
MassMATCH.org/inventory
Upcoming Events
Assistive Technology Expo and Conference
Presented by MassMATCH and Easter Seals MA

May 2nd, 2012
Time:

all day


Cost:

$125


Location

: Coco Key Hotel and Water Resort, Danvers, MA.


Contact Rufina


Learn more at this Easter Seals Web page.



Lesley University's 6th Annual Autism Conference


Unlocking Possibility Through Assistive Technology

May 5th, 2012
Time:

8:30 a.m. to 5 p.m.


Location: University Hall, 2nd floor Amphitheater, 1815 Mass Ave, Cambridge, MA
Learn more at this Lesley University Web page.



Manage Your Healthcare Information

Learn about the C.A.R.E. Memory wristband



May 9th, 2012

Time: 12 p.m. to 2 p.m.
Cost: free

Location:

United Cerebral Palsy Association of Berkshire County


208 West St, Pittsfield, MA
Contact Dawn Matthews

413-442-1562

Talking Out of School


An overview of speech recognition software for high school students

May 10th, 2012
Time:

3:30pm to 5:00pm


Cost:

Free


Location

: Easter Seals Technology and Training Center, 256 Union Street, New Bedford, MA


Contact: Michelli Ruffinelli
508/992-3128



The Maestro--the newest from Dynavox
Learn about this new AAC device



May 23rd, 2012


Time:

12-2pm


Cost

: free


Location:AT Regional Center at United Cerebral Palsy, 208 West Street, Pittsfield, MA
Contact Dawn Matthews


413-442-1562



iDevices in the Schools: Communication and More!


iPhone, iPad, iPod Touch, apps etc.



June 5th, 2012


Time:

9:30 a.m. to 12:30 p.m.


Cost

: $75


Location

: Easter Seals, 484 Main

Street, Worcester, MA




Contact Jeff McAuslin
508-751-6448



Open House at the AT Regional Center at UCP in Pittsfield


Come learn what the ATRC has to offer for daily living and independence

June 6th, 2012
Time:

12 p.m. to 2 p.m.


Cost:

Free


Location:

United Cerebral Palsy Association of Berkshire County




208 West St, Pittsfield MA


Contact Dawn Matthews




phone 413-442-1562.





Open House: AT Regional Center at Easter Seals in Boston

Come learn about Eye Gaze and Head Movement Devices

June 6th, 2012
Time:

11 a.m. to 12 p.m.


Cost:

Free


Location:

Easter Seals Technology and Training Center, 89 South Street, Boston, MA 02111




Contact ATRC email
617-226-2634

Support for Seniors: Activities of Daily Living A workshop focusing on low cost AT for seniors to maintain independence

June 7th, 2012
Time: 3:30 p.m. to 5:00 p.m.
Cost: free
Location: Easter Seals 256 Union Street, New Bedford, MA
Contact: Michelli Ruffinelli
508-992-3128